From the President's Desk: 
West Virginia Coal Will Overcome Challenges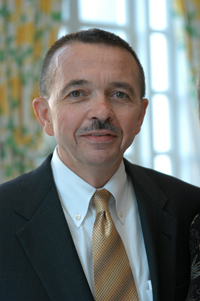 Despite challenging times, West Virginia coal is proud to continue to be a major contributor to the State's economy with its coal being mined by more than 12,000 of the best coal miners in the world, and its use in the efficient and compliant coal-based electric generating plants throughout the State.  We are passionate about doing everything possible to protect our people's jobs and making sure we continue to be a significant component of our economy.  While we have experienced declining production over the past few years, we are blessed with some of the finest coal in the world and we continue to be the nation's second leading coal-producing state in the country. 
 
While there have historically been ups and downs in the cycle of business, this time is different because our own federal government has never had "its boot on our throat" like they have for the past seven and half years! That negative government interference has created a perfect storm of paralyzing pressures that have taken and continue to threaten the jobs of our people, the mining of our coal, the reliability of America's electric grid and the very security of our country. 
 
We're not asking for nor would we ever seek a diminution of safety or environmental standards as nothing is more important than the well-being of our professional miners and the health and welfare of their families.  However, practicality, as practiced in other states, must be injected into the current policies and laws in effect today as well as those being proposed for the future. 
 
Our coal miners are the best practicing environmentalists in the world as they do everything they can each day to protect the environment they work and live in throughout West Virginia.  We are confident our operations are among the best, if not the best, in the world, from an environmental achievement and safety accomplishment standpoint. 
 
With your help and prayers, we will do continue the fight for our people, our industry and our state.

BILL RANEY, President
West Virginia Coal Association